Even by Real Madrid's recent psychedelic past, when we have witnessed the Club's dalliance with top end star players like Luis Figo, Zinadine Zidane, David Beckham, Kaka, and Cristiano Ronaldo; and trainers like Fabio Capello, Bernd Schuster, Jose Camacho, and Manuel Pellegrini that had spells which deflated as fast as air out of a balloon, the Club bears a somewhat quizzical look at present, having not appointed a manager since parting ways with the cantankerous Jose Mourinho two weeks ago.
As Madristas hold their collective breath, President Florentino Perez pauses for thought, and a calm reflection. It's easy to deduce why he would mull over his next managerial appointment. For one, just departed coach Jose Mourinho has left the club in a quandary and a toxic state. Perhaps, even more importantly is the definition of Florentino Perez's legacy. No doubt, Mr. Perez realizes more than anyone that his guidance and leadership of the club through this awkward period is as good as certain to be interpolated on his legacy at the club. A sensitive subject i am sure, hence finding the appropriate means to detoxify the air around the club from the foul and corrosive Mourinho regime( to which Perez is culpable), redefining the Real Madrid ethos and aims, then re-calibrating the dressing room at a macro level are vital components to reload the chamber with.....
Florentino Perez returned to office unopposed in presidential elections early this month. A debrief on the last four years of his presidency would reveal hundreds of millions on player purchases which has yielded a solitary La liga title and the Copa del Rey; failure to capture a tenth Champions League crown, not providing the desired counter-surge to Barcelona, who have a 3-1 lead on La liga titles in the last four years; represents a scandalous return on the Club's investment. It's been either a qualified success or outright failure in the last four years, and that points at the president.
Read :
Real Madrid Shall Fall !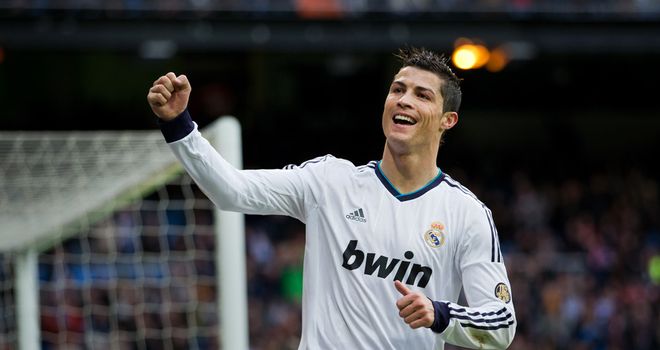 REAPPRAISAL
: It's against the backdrop of a failed grand-scheme that Florentino Perez would have to chart the Club's next milestone. Central to this is the next Manager, who will need not only to detox, heal, and adrenalize a group of players who have fallen in-between utopia and disaster in the last year. Furthermore, the Club are in dire need to strategize not only for the short term, but also long term. Ex-President Vicente Calderon recently wailed at the failure to retain the services of coach Vicente Del Bosque in 2003, and that lends credence to the theory Barcelona are better at handling the long term game plan. Since the debacle of Carles Rexach ten years ago, Barcelona have enjoyed better aggregate cycles, and winning more titles than Real Madrid in that time. The presumptive candidates to run the team next season are Zinedine Zidane: a "madrista", ex-player, champions league winner, and an icon of the club. He would have a galvanizing effect on the team, owing to his legendary status in the game; but the drawback to his candidature is Zidane has no coaching experience, and has a shy personality. A risk for the long term. Carlo Ancelotti seems the perfect one. Mild mannered, possesses
Read :
Remember Carlo Ancelotti ?
an impressive track record from AC Milan and Chelsea, experienced, and well respected. Except that he is under contract to PSG who do not seem keen to release him to join Madrid. The club look in a distinctly unfamiliar position currently, with not many suitable options at hand, prompting President Perez to say :
"We will not rush, because the important thing is not to
do it tomorrow, but to do it well"..........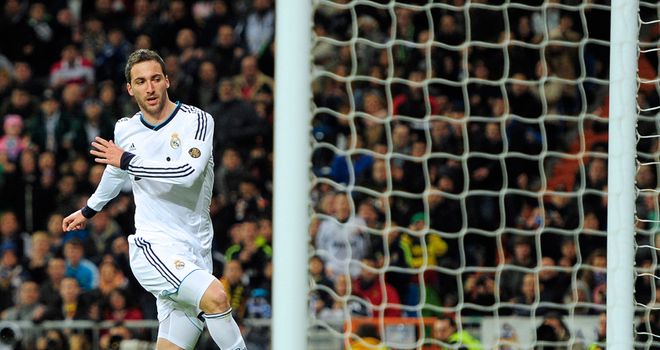 TRANSFERS
: Real Madrid have been brazenly courting Garreth Bale, but it seems highly unlikely
Read :
Zero Reason To Bale out
they would pull it off despite the gigantic carrot being dangled at his Club Spurs; It may well be a distraction for their dejected fans. One other target was Atletico Madrid's striker Falcao, who has chosen to move to Monaco; speculation has it Monaco is just a ruse for a reconnection to the white half of Madrid. Neymar has joined Barcelona; Cristiano Ronaldo, the Club's top goal scorer has not yet committed to a contract extension, and their Argentine striker Gonzalo Higuain looks to be on the market. It is certainly a picture puzzle at the Bernabeu right now. The Club have to get it right, and fast. There is little margin for error though, and there are quite a number of delicate issues going forward. There is a solid core of talented players, no doubt, but uncertainty can make mischief of circumstances. A good pre-season preparation from all angles precedes a successful one. Logical thoughts on player purchase cannot be held if the manager is not in place. Florentino Perez has his hands full going into his next term. How he manages this orchestrated confusion is the bridge to the near future of the Club. One wrong move from here on, and it collapses into an expensive mess. For now, we must give him some time to himself.
You might want to read :
Can Ronaldo outwit Real Madrid ?
The Bundesliga's False Dawn in Europe
The Man United Dynamic Guarantees Continuum