In the aftermath of an intriguing season in European club competitions, trends and prognosis are popping-up. That school of thought that has German club football making significant gains on it's rivals gets ever nosier. The Spanish and English contingent remain dogged in their push back, though...
Italian teams held sway in continental club competitions in the late 80's to the mid 90's point, and since then for a combination of reasons have evaporated as a credible force. Inter Milan won the champions league in 2011, then self-imploded, subsequently; AC Milan are in rebuilding phase, though, lost the glamour appeal they held ten years ago; which brings us to (la) Fidanzata d'italia (the girlfriend of Italy) Juventus. A generation of fans have evolved oblivious to the powers, prestige, and history this great Italian team holds in Europe, why is that ?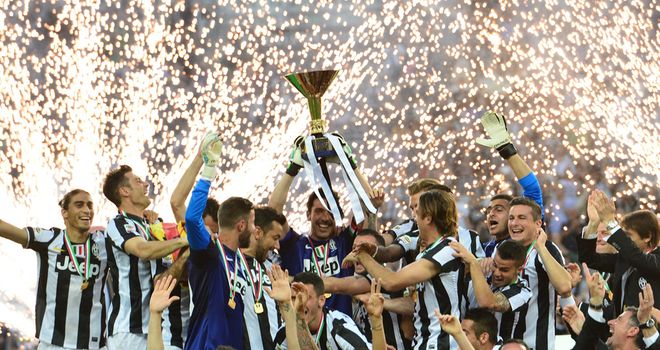 CREDENTIALS : For sure, it's all gone wonky in the last ten years, but Juventus are not only a special Club, they are a formidable one too. Historically, Italy's best supported side, accounting for almost 30% of the entire spectrum of fans in the country. It has won 29 Serie A titles, and 9 Italian cups, on both counts, more than any other team in Italy. It has consistently provided the Italian national team with players over the years, in fact, it's the biggest supplier of players to the national side, as many as six starters in the recent CONFEDERATIONS CUP match against Mexico underlines the historic trend. But Juventus have given a lot more than that : They are the only club side in the world to have won all the continental and intercontinental club prizes. Players from Juventus have won the European player of the year award on no less than eight occasions - including a record four on the trot when Paulo Rossi won it in 1982, and Michel Platini in '83, '84, and '85. Roberto Baggio ('93 ) Zinedine Zidane ('98), and pavel Nedved ('03 ) making their haul amongst the best from a single club.
DOWN TURN: Juventus have not won the champions league since 1996, losing two other finals afterwards('97 & '03). There were shock waves in May 2006 after the"calciopoli" match fixing scandal broke. Juve' were one of the clubs caught up in it, prompting the Italian FA to nullify their '05 and '06 league title wins; and star names departed, with the club demoted to the second tier of Italian soccer, as punishment for their part in the sordid scandal. These events were deeply damaging to it's reputation and prestige. But even before the scandal broke, it could be said that Juventus were treading water, and in need of fresh impetus. It may have the record of winning all the titles in Club football, but the statistics tell you it has never truly come anywhere near holding dominant power in European football at any point in time, and that leaves not only an ambiguity, but a chasm in the Juventus' narrative which seriously needs addressing. AC Millan have a richer European profile than Juventus despite their inferior domestic title record of 18 to Juve's 29. AC Millan have won the European Cup / Champions League a second all time best - 7 times. Juventus have 2 in comparison. The success of Juventus in European competitions in the context of their history is superficial rather spectacular, and certainly an issue worth addressing by it's owners, the Agnielli Family.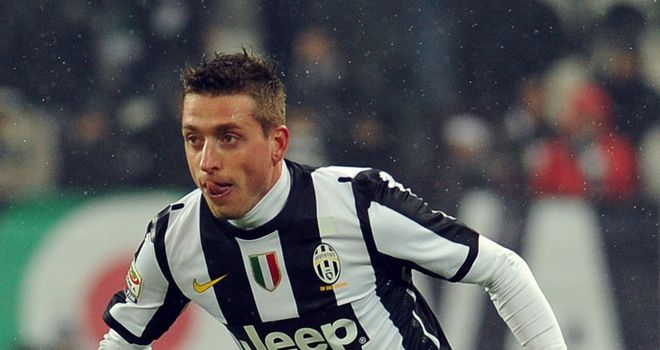 THE CURRENT TEAM : With no less than eight managers in the last ten years, the ignominy of match fixing allegations, and subsequent mandatory demotion to Serie B, ex-player Antonio Conte has blazed a trail as manager, winning two league titles ('11/12 &12'/13) in his two years in charge, and firmly re-establishing the Turin club on the map. It's even more stunning that he has done it without star names. The current team pales in comparison to Marcello Lippi's champions league winning team of 1996, but Antonio Conte has hit the ground running in terms of assembling an effective, resolute team, built in the finest Italian traditions. Conte brought in players like Asamoah, Giaccherini, Pirlo, Lichtsteiner, Vucinic, Arturo Vidal, Barzagli, and Paul Pogba, not house hold names, but he has masterfully fused them in with established performers like Buffon, Chiellini, and Cluaudio Marchisio. The manager has the team playing the text book 3-5-2 formation, solid at the back, very efficient in midfield. I watched this team a lot last season, it's evident that it has the right foundations, and potentially on a cusp of a cycle of dominance in Serie A. Antonio Conte deserves a lot of eulogy for the Juve' revival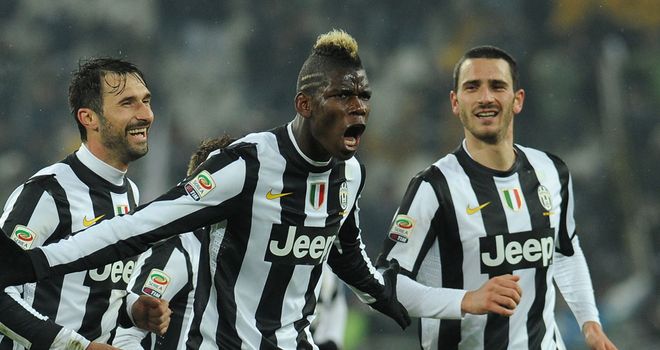 SPECULATE TO ACCUMULATE : Can the
bianconerri
seize the moment ? can it rebrand itself in terms of the champions league ? does it feel any anger from being dumped (4-0 on aggregate) by Bayern Munich in the quarter finals of last season's champions league ? does it realize it's stock in Europe has declined ? Juventus are a well run club. Their debt is not catastrophic, and they have a large following. With Coach Antonio Conte in fine form, stability re-established, this is the moment for the Agnielli family to shake off it's conservative approach, and ramp up the stakes with player acquisition. They are clever enough. Such an investment would bolster the Juve' brand which is in need of some razzmatazz and broader appeal. The vehicle to this end would be a couple of high profile signings. The goal scoring department is crying out loud ! Mirko Vucinic is not top calibre, and his goal scoring returns of 19 in 63 games is woefully mediocre. They got striker Fernando Llorente on a free from Athletic Bilbao for next season, and neither looks the real deal. His 4 goals in 26 games last season compares with that of a defender. Paying top dollar for Real Madrid striker Gonzalo Higuain offers a better prospect. A talented understudy to Andre Pirlo is a necessity, as well as beefing-up the squad for a proper launch of a two-pronged attack on Europe and Serie A next season is essential. 17 years and counting without a trophy in Europe, lagging behind Real Madrid, Barcelona, Manchester United in global appeal, can Juventus seize the moment to re-address the balance ? Coach Antonio Conte is just the man to trust with this project. Juventus must not let this moment pass.
YOU MIGHT BE INTERESTED IN READING
Who Will Detoxify Real Madrid ?
The Bundesliga's False Dawn in Europe