Jose Mourinho's widely speculated return to Stamford Bridge is a heartbeat away, now his services at the Bernabeu has been officially designated to come to an end after Real Madrid plays it's last league game of the season this weekend against Osasuna.
The history of the game is replete with reunions of such dimensions - amongst many notable ones would be
UDO LATTEK
who had two very successful managerial spells at Bayern Munich, straddling the 70's and 80's.
GIOVANNI TRAPATTONI
likewise had a double spell of glory with Juventus ( incidentally both men share the record as the only ones to have won the three major UEFA Club competitions) ; and not to forget
HOWARD KENDALL
who managed Everton in three spells in the 80's and 90's. It is a given that only special managers who have brought a Club landmark achievements, and share a deep bond with the club and it's supporters would ever get the privilege of a sequel.
Jose Mourinho put Chelsea on the map with back to back premier league titles in 04/05 and 05/06 seasons, and his footprints remain a rallying point for the chelsea faithful. It would not be a hyperbole to state that club and coach have flirted with one another during their estrangement, and there is a sense of unfinished business.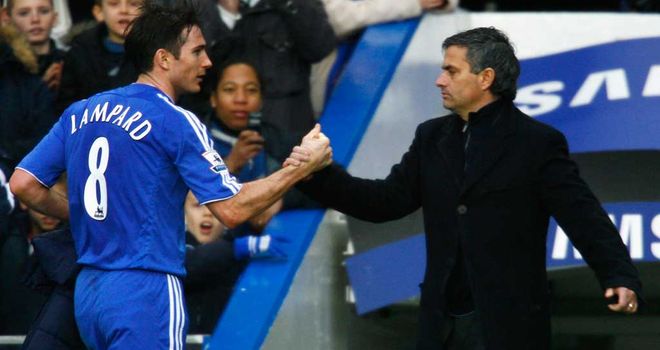 REUNION :
IF Chelsea and Mourinho do indeed get hitched for a second time, it bears paradoxical undertones for both. It's not just that the relationship has gone full circle, it is an implicit admission of a lack of fulfillment in their unilateral endeavours over the last six years, and as much a desire to relive those shared glories. Could it be a project not just to win trophies, but to take Chelsea to the next level ? Whichever, if those temperamental flaws, systemic malformations, and illogical objectives remain entrenched in Chelsea and Jose Mourinho, as history suggests still does, then my prognosis is a part 2 shall be unsustainable, short lived, with a bitter ending. Here's what Jose Mourinho said of Chelsea in 2010 :
"Chelsea have suffered in the last two years, and it's no coincidence their decline
happened after i left "...........
CHELSEA:
Strange will be the apposite characterization of the Club. Roman Abramovich set out to spend hundreds of millions to short circuit unprecedented success in the absence of a
history.
To date, nine managers in ten years, eleven trophies won (excluding the community shields) and still in search of an
identity
. The Club remains an epicenter of volatility. I hear a chorus of dissent to that... yes, they have an expensive collection of talented players, and have won six different titles including the Champions League since they sacked mourinho in 2007, but still do not possess the confidence to concoct a post-Mourinho
blue print
, and truly move on. Has the vast sums spent on players by their owner Roman Abramovich got them playing with
flair and
attraction
? the jury is still out..... moreover when managers change virtually every season, and speculation hovers constantly, how can the team harness a style, under such stifling conditions. A good majority of the managers sacked by the current Chelsea regime are not doing badly elsewhere either, which proves what ever failings that occurred at Chelsea, was ambience related. Chelsea have got to further reinvent themselves from being a club in emergency, needy, and short-term in approach, to be mentioned in the same breath as the true giants of European Football. Without a
stadium befitting of it's ambitions, reliance on a benefactor, carrying unsustainable debts , a sclerotic youth system,
an absence of
continuity
and
a coherent-harmonious
plan, it hasn't the gravitas, nor the proper foundations needed..... I just wonder if Mourinho is the character to sort out the rowdiness, engender
regeneration
and a
vision
the Club remain oblivious to.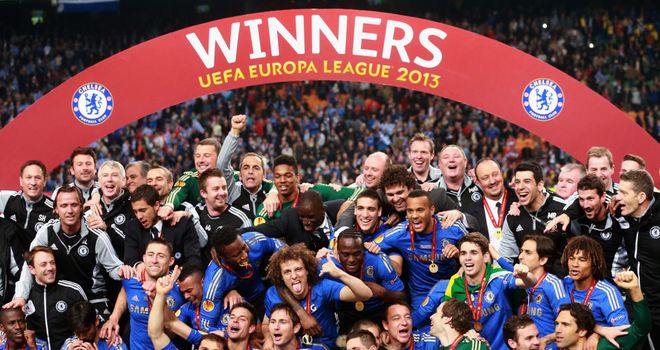 THE SPECIAL ONE:
A magnet for trophies, charismatic, a great motivator, and an adept counterintuitive strategist. Sadly, Jose Mourinho has a pugnacious, parochial and wildly egocentric persona. A peripatetic manager looking to rejoin forces with a club he was sacked in acrimonious circumstances. Mourinho's loftily crafted reputation as a winner is going to face some severe scrutiny from hereon. High profile clubs make or mar you.... His spectacularly tempestuous time in Italy with Inter Milan, and Real Madrid in Spain has defined another layer to Mourinho as a manager. Controversy and trophies seem to be his abiding shadows; Coaches, the media, and fans in both countries were happy to see the back of him. He has brawled with Barcelona, the Spanish media, and his own players. After his TKO in Spain, a return to London could not come quickly enough for him. He is effusive about his "love" of England, and wanting to be where he is "loved", perhaps referring to Chelsea. The media in England have rolled out the red carpet, seeing him in box office terms; and the Chelsea players are sucking up to him in droves with their publicized endorsements of his return. When the high-fives finish, the canoodling is over, and the frenzy surrounding Mourinho's re-appointment subsides, his contentious and caustic effect shall return to football in England. Let's see how it's taken to this time around.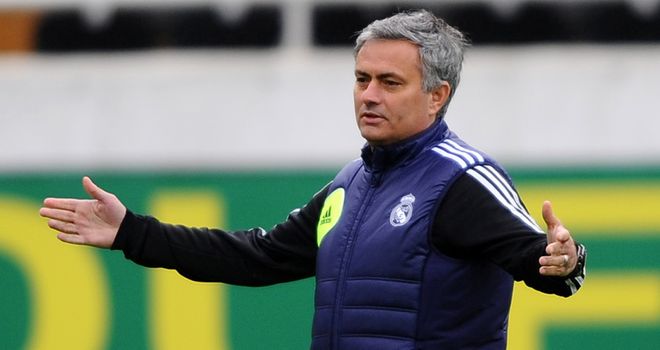 CAN A DEAL BE SEALED ?
I am persuaded Chelsea and Mourinho are at the wrong place at the wrong time. These two cannot get it : deep inherent flaws pre-exist.... no, not in the relationship, but in the individual make up of the parties. Most collaborations of this kind tend to be conflict prone. A Club owned and financed practically by a single, wealthy individual run on his whims, with no technocrat of repute who has his ears..... Little wonder the energy around the club tends to be raw and undeveloped even after all the trophies won. The last one year exemplifies that - Champions League winners, Europa Cup winners, almost £100 million on new players, and yet a return to Mourinho. That is volatility and a lack of vision. For Mourinho, what shape would he arrive in from Madrid ? battle weary and exposed as lacking in tact and diplomacy when there is troubled waters; primarily interested in protecting his authority, winning and self-exhibiting. There is no doubt more trophies will arrive, and mutual egos stroked, but it won't be too long before tension and strife re-visits. The stage may not be big enough for a Club and Manager who potentially create a dynamic of drama and attention. The parts can never exceed the sum in any construct. This reunion is a re-enactment of a blissful illusion they need to wake up from.