Manchester City, this time last year, looked a cool outfit, as they were on the verge of being Champions of England for the first time in over four decades. The calibre of players on their roster, the optimism and euphoria at the Etihad Stadium, got me thinking they were in a position to rattle cages, not just in the Premier league in England, but in the Champions league as well. Sadly, though, the whole Club has handled it's post-championship triumph worse than amateur actors auditioning a clown's role. Blue Moon has transcended into a pervasion of blue frustration. The ill advised plutocrats who own the club have created a bureaucratic mess with their lop-sided appointment of Ferran Sorriano ( Chief Executive) and technical director Txiki Bergiristain, after City became champions, and suddenly the air is foul. The pair may have been great for Barcelona, but once they got on board, there was a strangeness about how the club went about their dealings in last summer's transfer window. It's odd for league champions to lose out on all their major transfer targets - in this case Robin van Persie and Eden Hazard. Do I sense the new Men had a different agenda from the manager !
READ :
Man City Charred in Jose Mourinho's Firestorm
THE MANAGER: Roberto Mancini came into the season with a feeble mindset : his tactical dogma in-indefensible, his utterances ridiculous and pathetic at times. Go back to what he said about his team's wobbly defending at the beginning of the season ; then the public criticism of Samir Nasri, and Captain Vincent Kompany ! That dreadful performance in the away loss to Southampton..... strange he never sorted out the immobility, and lack of application in attack. That lack of incisive creativity cost City their title. Mancini was sleep-walking through the season. Perhaps he never got over the snub of his transfer requests by his bosses. His demeanour was all wrong, and his team mirrored it. Too many of his players had a flat season. David Silva and Carlos Tevez the most notable culprits. The manager never gave an explanation for all of this.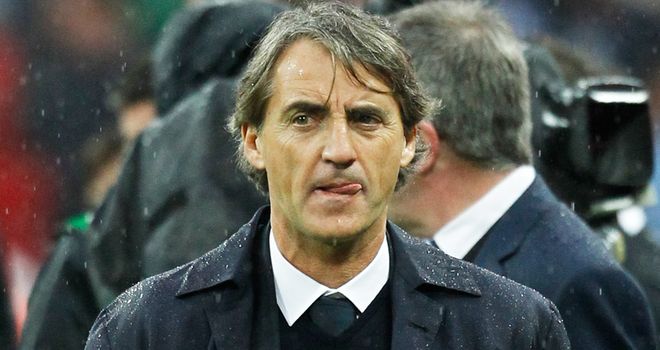 MISMANAGEMENT: My view is that the whole club ought to have coalesced, and built incrementally for this season. The divergence in means to objectives between the echelon in authority and the manager resulted in a dysfunctional and bland sort of season for them. If success was awfully managed, then sacking the manager is predictable hubris. Fixing the latent cause of what went wrong would have been a smarter choice. Those issues were primarily the result of a foul atmosphere. As earlier stated, there was a chain of events that sparked it. If it is said Mancini failed with the objectives for this season, why give him a contract extension a year ago without a proper evaluation ? by the way, when has football results ever followed a written script ? No amount of money can ever guarantee anything in football. Yes, a bit more could have run for Manchester City, especially in the champions league, but is it not logical that experience is needed, and that includes failing, and learning !
Mancini's rumoured replacement, Manuel Pellegrini of Malaga is a fine specimen of a coach. His teams have played attractively, but was he not sacked by Real Madrid three years ago after one season in charge, and winning zilch ! And how do you reconcile his limited English speaking skills, a multi-national dressing room, and the cut throat demands of the wise men who run the club. Let's cut through the fog, and say Mancini was bundled out for political reasons. A Spanish chief executive, a Spanish technical director, and a Spanish speaking coach now linked to the club is enough reason for my assertion. Something does not add up, it's politics, it's about congeniality, control and authority, and I see the shadows of Sorriano and Bergiristain in a room covered in blue smoke and mirrors.
CLASSY MARTINEZ : What ever happens to Wigan this season, Roberto Martinez journey to becoming a coach held in high esteem has gained traction. When the Pep Guardiola mania has run it's course, there will be another classy and intellectual Spaniard on the lips of the Soccer community. This young, and decorous manager shall go places. He is going about his business the right way with his playing style, and man-management skills. His credentials have been further burnished by Wigan's FA Cup victory last saturday. I am the last person to be surprised about that. This blogger had predicted from the semi-final stages, the finalists and the winners.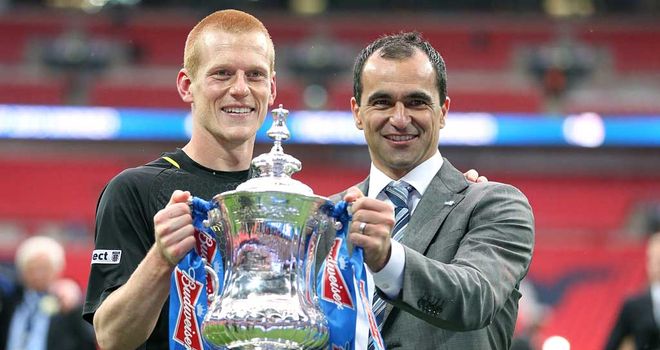 You want to know ?
READ:
Paulo Di Canio A Rebel in Re-invention
Congratulations to Wigan and it's chairman Dave Whelan. Relegation or not, Wigan should be applauded for bringing back real romance to the FA Cup. We had not seen such drama since Coventry's 3-2 win over Spurs 1987, and Wimbledon's 1-0 victory over star-studded Liverpool in 1988. It's refreshing to see a small but well run club with a heart and soul win something over sides that are bursting with multi-millions, but have a messed up agenda. A team that cost £11 million gains victory over another where one single player costs £25 million, is a triumph of logic over exuberance. And how about Roberto Martinez sumptuous feign at tossing the FA Cup in the direction of Wigan fans : To do that in the first instant he holds the trophy aloft is old fashioned, and a touch of class. Nothing, not even relegation can wipe away those magical scenes.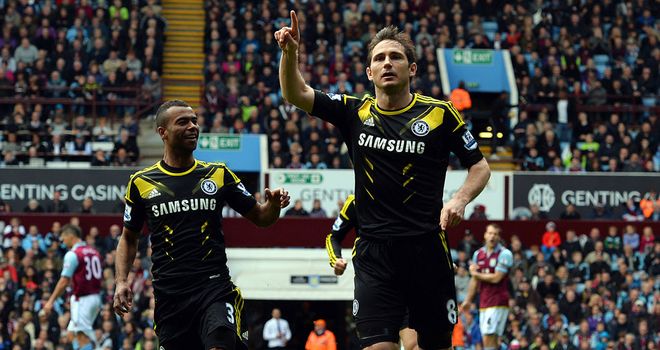 FRANK CONGRATS : Congratulations to Frank Lampard for becoming Chelsea's all time leading scorer. I must confess I have been an enduring critic of the player, but the way he has handled the adversity that has come his way in the last two season reflects the exemplary character of the man, and I respect that alongside his unquestionable professionalism. Last season he looked to be in the scrap yard during the short tenure of Andreas Vilas Boas. Once he got back in the side under Roberto Di Mateo, he never looked out of place. In the Champions league semi-final, second leg clash against Barcelona at the Nou Camp, last season, he delivered an awesome and powerful display. After helping the club win the champions league, and going into the final year on his contract, Lampard has continued to deliver for Chelsea, scoring vital goals when he plays, in what's been stop-start playing time. We all know the man deserves recognition and respect for his contributions, and has openly desired an extension of his stay at Chelsea, but the wise folks who run Chelsea have left him in the dark. Frank has been exceptional in conduct despite the merry go round in Chelsea's mickey mouse club house management style. He may be over-rated in the technical sphere of midfield play, but his fitness, strength, motivation, resilience, and goal scoring from midfield makes him one of the best . England's all time top scorer from midfield - 28 goals in 95 games for country ; 141 premiere league goals for Chelsea in 12 seasons, their record goal scorer with 203 goals in 607 games, for a midfielder, is magnificent. I doff my heart. He deserves more time at the highest level..... and who says it has to be Chelsea !