For the last six years, Arsene Wenger has doubled down on the idea that Arsenal do not need to buy for the "sake of it". However, if the "right player" becomes available on the market, he would go for it. Implicit in his argument has been: show me the sort of player who can make my team better, whose talents are outstanding, and I'll show you I am not scared to spend money.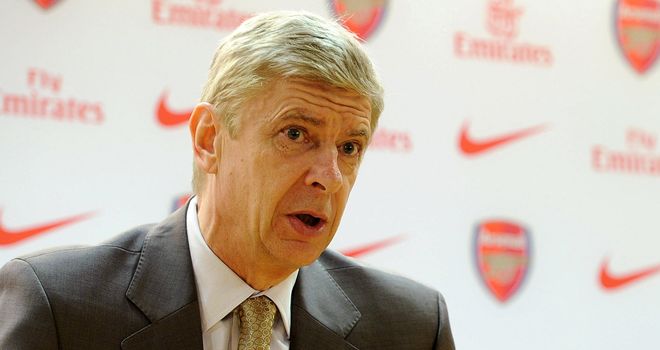 The longest serving manager in the premiership is now attempting to validate his argument by courting Real Madrid's Argentine Striker, Gonzalo Higuain. Arsenal have made a bid, if reports are correct, but Real Madrid, and the player are playing it cautiously for the moment. The potential for a transaction seemingly loosing traction by the day.
Luis Suarez has been hankering for a move to Real Madrid all summer. Bleating about how tired he is of life in England. It does not look like Los Blancos would be swayed by this eponymous plea; so, in comes Arsene Wenger to play knight in shinning armour to the Liverpool Marks man. Allegations that Arsenal offered £30 million for the Uruguayan striker last week was staggering to me. It's the most cavalier I have witnessed of Arsene Wenger in his approach to sign a player, especially as there were no indications Arsenal were monitoring the player's situation.
Is this classic Wenger? The player is quintessentially his type of striker. Explosive, quick, skillful, attacks from the flanks, and lethal in-and-out- of the box. Does that remind you of a certain striker, who wore number 14 for the gunners, called Thierry Henry ? It is little surprise the North London club have not won a trophy since the departure of their legend, and all time top scorer. The likes of Emmanuel Adebayor, Eduardo, Olivier Giroud have auditioned the role of replacement, but Henry has been a hard act to follow.
From whatever angle you view Arsenal's purported interest in Luis Suarez, there is no denying acquiring a player of his standards resonates with Arsene Wenger and Arsenal's core needs at this point in time: An outstanding forward of versatility and goal scoring pedigree. Right age, at 26, and most significantly the sort to spark Arsenal into real championship form.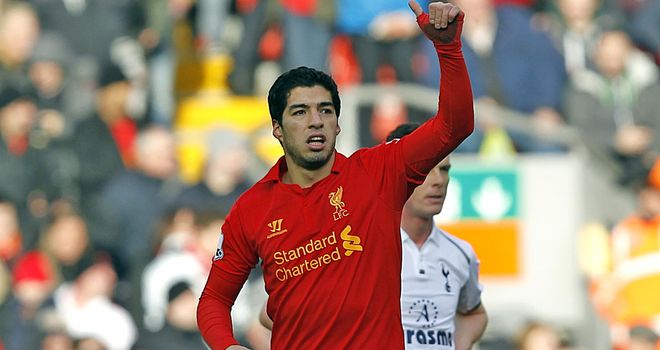 The fact he remains a Liverpool player must be respected, but Arsene Wenger would lose further credibility if he and the board cannot cut a deal for a player who seems intent on leaving Liverpool to play champions league soccer. What excuse can they possibly give the Arsenal faithful, after the repeated public declarations of substantial funds to strengthen the squad.
It's almost a decade since Arsenal last won the premiership, and no doubt the vision to build a new stadium, and spend within their means during the transition, has been a convincing argument, but the reality today is: Arsenal are treading water, and all the prestige built in the Bergkamp, Vieira, Henry era is fast fading into distant memories. Should the narrative be: Arsenal mortgage their future as one of Europe's top clubs for a new stadium, payed for in part by exorbitant ticket prices ladened on fans, who watch their team's talented, but average players, play second fiddle to the Manchester Clubs, and Chelsea ?
Arsenal have speculated to accumulate in the last ten years. It's made sound economic sense to self sustain. The next stage is to use that brilliant axiom as a means to an end. How about : a well run club, with a 60.000 stadium, that attracts star players, wins trophies, and has the trappings of an elite European side !
Not taking the risk to achieve the next level, would mean an antithesis to the Club's progressive agenda, and global appeal. After all, investing in youth has not quite produced the stars Wenger promised. There is a ready made one in Suarez, who could potentially capture all of Arsenal's attacking flair, and Wenger's lofty, but unfulfilled dreams. Luis Suarez could be the game changer. It's now or never. This transfer could be the gate way for Arsenal. Luis Suarez is there for the taking, and Arsene Wenger would be judged on this one !