Fate finally forced Arsene wenger's hand. For over a year, he had baulked at calls from his critics to sign a top-notch striker to compliment Olivier Giroud. Arsenal's title challenge flamed-out in the chill of winter last season, and critics attribute that to insufficient support for Giroud up front, especially after Theo Walcott got injured in the middle of the season.
Some Arsenal fans were incandescent with rage at Wenger's stance not to bring a striker in the January transfer window. As admirable as his belief was in Giroud, and the supporting cast strikers, add to that his aversion for throwing money about in the transfer market, when the slightest need occurs, there were large hints of narcissism, and masochism to Wenger's resistance. Giroud has thus enjoyed the status of a saint in the eyes of commentators and fans. Just what his manager angled for.
Giroud was his only credible striker; an amiable personality; however, his characterization as saviour, or hero, suited him perfectly, even if it was actually a travesty. He was portrayed as the striker defying the regular threshold of self-sacrifice to end Arsenal's trophy-barren years.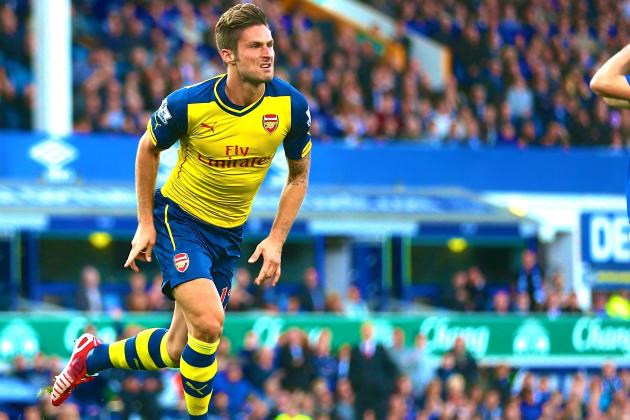 This self-inflicted shortage of strikers, masked the fact that the French International was technically abysmal in many games last season. His first touch was clumsy, his hold-up play weak, add to that, for a big guy, he hardly troubled defenders, and seldom made the sort of runs, or movement that could cause the opposition back line to crack. 16 in 36 league games proves he is average in the current paradigm for top strikers.
Fate served Wenger a curved ball, and sadly Olivier Giroud's broken foot at Everton on August 23rd, meant the Arsenal Manager could no longer stone-wall the issue. Alexis Sanchez had an impressive display against Besiktas at the Emirates in the 2nd leg of the champions league qualifying tie led to even louder calls to buy another striker. To his credit, he signed Danny Welbeck for a price proportionate to his value. £16 million for a 23 year old England international is good business in today's market.
This may mark the turning point for the Gunners in attack. In Welbeck, they have a centre forward who can play: he is quick, aggressive, plays with passion, technically excellent, with an abundance of skill to match. He will make runs behind the lines; and that should prompt Arsenal's over-indulgent, over elaborate, snail-paced attacking midfielders into an early pass towards goal.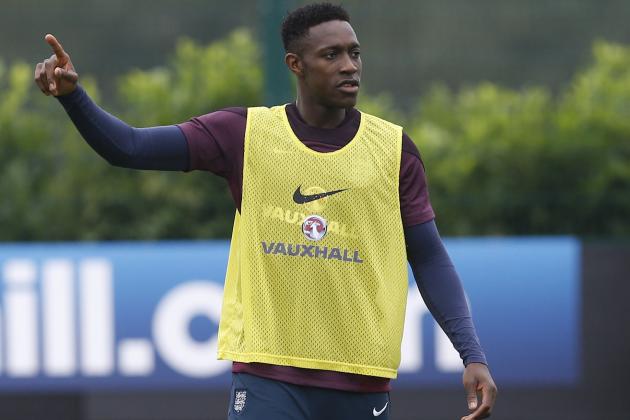 I am willing to bet Olivier Giroud would lose his starting place in Arsenal's attack to Welbeck within a year. But such is his potential. Personally, I never understood why he did not get enough games as a central striker at Man United. He underlined his enormous talent at the Bernabeau two seasons ago, in the champions league clash between Real Madrid and Manchester United. I particularly enjoyed his tussle with Madrid's centre back Raphael Varane
Danny Welbeck no doubt has to score more goals. His goals per game ratio is not a reflection of his potential. But we must not forget Fergie played him on the flanks a lot. In many ways, leaving United was not such a bad thing, even if I understand the sentiment behind those who are sad to see him leave. The game is not always about fairy-tale endings. Just ask Fabregas and Barcelona. What matters most is where you are given the best opportunity to play, rather than waiting forever at the club of your dreams. Football careers are too short for that.
Arsene Wenger has signed his most significant striker since Robin van Persie. Mark my words!